Source: Cowichan Valey Citizen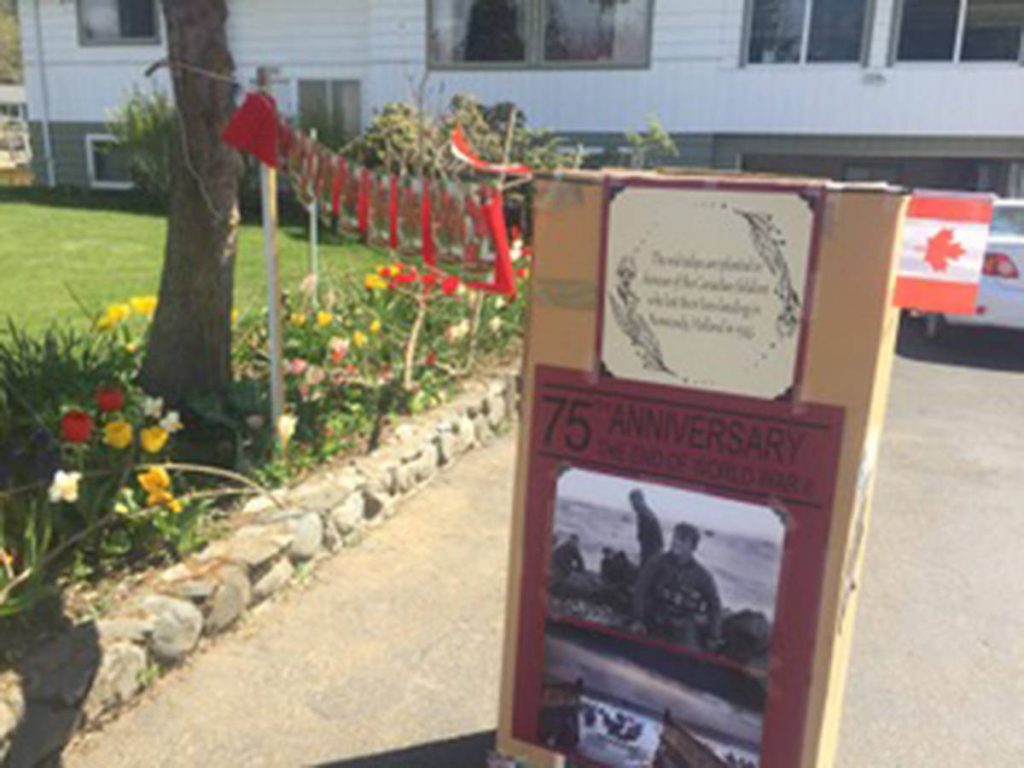 The 75th anniversary of the liberation of the Netherlands during the Second World War will be celebrated on May 5.
With Canadian forces playing such a vital role in the liberation of the Dutch people, war veterans from across the country have been attending ceremonies in the Netherlands to mark the occasion on May 5 every year for decades.
But, with the COVID-19 crisis causing the cancellation of the ceremonies this year, preparations are underway to have a small gathering of less than five people to commemorate the occasion at the cenotaph in Duncan, located in Charles Hoey Park.
Greg Sumner, who is a volunteer chaplain for the Cowichan Valley's Royal Canadian Legion, Branch 53, and George Brewster, a Canadian war veteran who fought to liberate the Netherlands, had been invited by Veterans Affairs Canada to attend the Dutch ceremonies this year before the trip was canceled due to the pandemic.
Sumner said he was contacted by a Dutch couple, Hans and Atty Terpstra, who had emigrated to the Cowichan Valley, and they expressed their wish to place tulips at Duncan's cenotaph on May 5 in a ceremony, but were concerned that gatherings of no more of five people are currently allowed.
Tulips are the traditional way for the Netherlands to thank Canada for its help in the war after the Dutch royal family sent 100,000 tulip bulbs to Ottawa in 1945 in gratitude for the Canadians who fought to liberate the country, and for Canada having sheltered the future Queen Juliana and her family during the Nazi occupation of the Netherlands.
"There's little pockets of people from the Netherlands living in the Valley," Sumner said.
"One gentleman, 85-year-old Gabor Szamosi, currently has tulips growing all over his yard after he bought a lot of tulip bulbs during the legion's fundraiser last year."
Sumner said the Terpstras, Brewster and himself will be the only attendees at the ceremony on May 5 at the cenotaph.
"But we were hoping that, while there will be just four of us at the ceremony, that people may want to place tulips on their own at the cenotaph on May 4 and May 5 before the ceremony to help us honour the Canadians who helped free the Netherlands," he said.