Source: CBC News
Flowers were originally for now-cancelled services honouring efforts to liberate Netherlands in World War II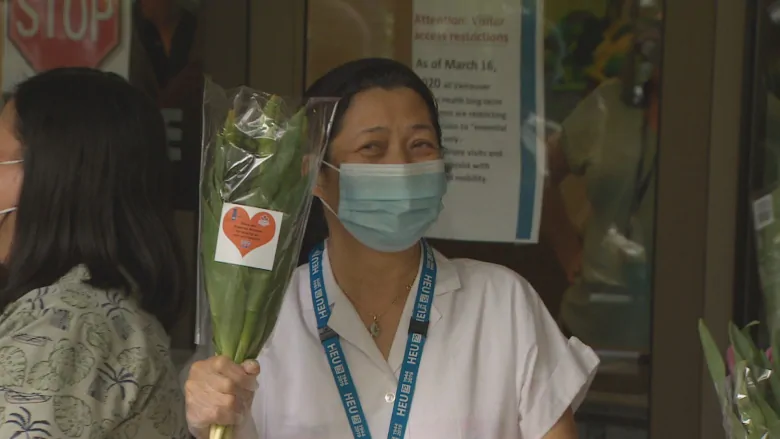 Frontline workers and seniors at care homes around the Lower Mainland received a welcome token of spring this week on behalf of the Dutch Liberation 2020 Canadian Society and the Vancouver Consulate of the Kingdom of the Netherlands.
The bouquets — 5,000 in all — were originally meant to be presented at events to recognize Canadian veterans who helped liberate the Netherlands during the Second World War, said Adriana Zylmans, president of Dutch Liberation 2020 Canadian Society.

Those commemoration services have since been cancelled due to the pandemic.
"We had all these tulips left over in a sense because we planted the bulbs in the fall," Zylmans said.
So the group found another purpose for the flowers.
"We thought we could still bring happiness, joy and delight to everyone around us, and to the people in the care homes," she said.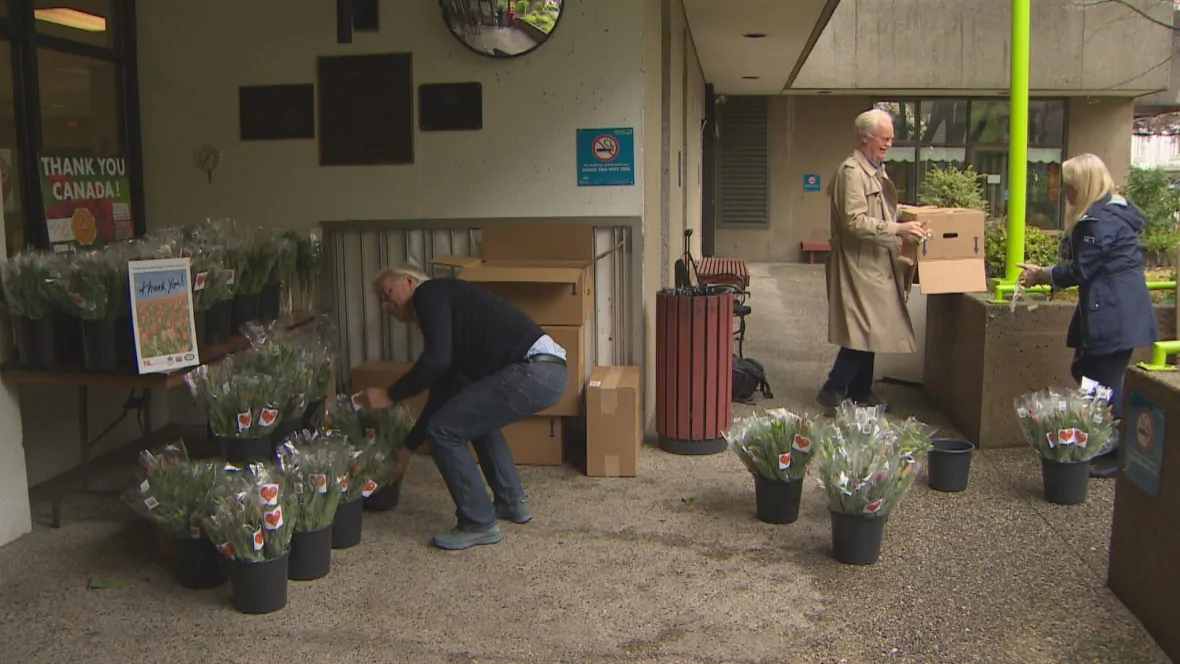 The group has been delivering tulip bouquets to multiple care homes in Metro Vancouver and the Fraser Valley communities of Langley, Chilliwack, and Abbotsford.
On Wednesday, the group stopped at Haro Park Centre in Vancouver's West End, one of he hardest hit by the pandemic, where 10 residents have died due to COVID-19.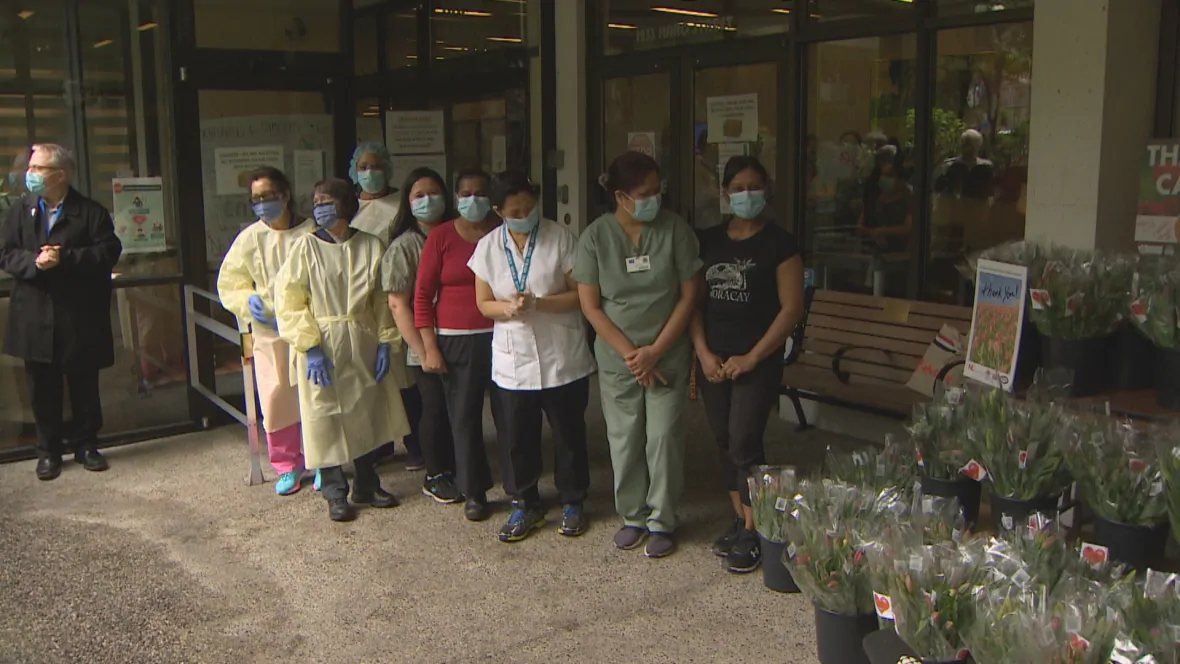 Rob Gillis, CEO of the Haro Park Centre Society, who recovered from COVID-19 himself, called the gesture a "ray of sunshine."
"Our team has been working so hard for weeks on end now to give service to our residents and make sure they're all healthy," Gillis said.
"The tulips will bring a lot of smiles to the faces of the residents who get them and also our staff."
Many of the residents, he said, are facing tough conditions because they are supposed to stay within their rooms or on their floors, and cannot go outside or receive visitors.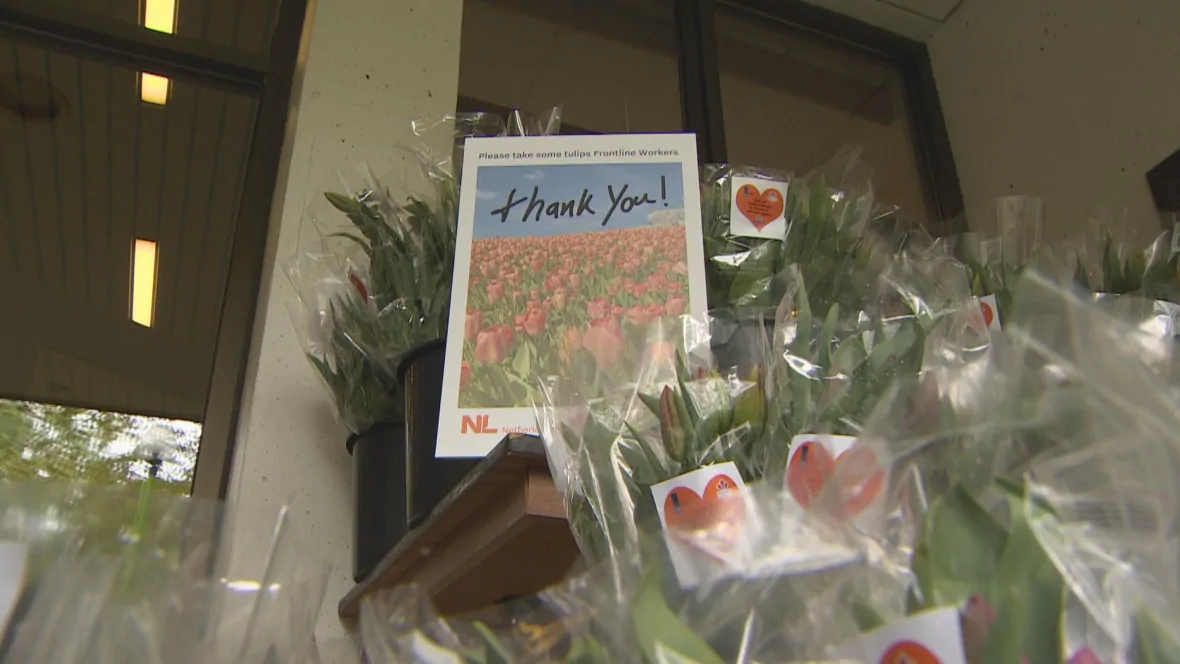 He said the staff at Haro Park have gone above and beyond, making sure residents can contact family through video conferencing over Skype or Facetime.
"I get blown away by the effort they put in," his said, his voice breaking. "The way they help each other and the residents … They're the heroes of what's happening here."