Dutch Liberation 2020 Canadian Society
In cities across Canada we commemorate the 75th anniversary of the liberation of the Netherlands and the rest of Europe from April 2020 to July 2020.
Celebrating 75 Years of Freedom
On August 31, 2018, the Dutch Liberation 2020 Canadian Society was formed in partnership with the Royal Canadian Legion and registered with the BC Societies Registrar. The group is coordinating efforts to provide various events and activities in Canada to thank and to honour Canada and its soldiers, sailors, and airmen.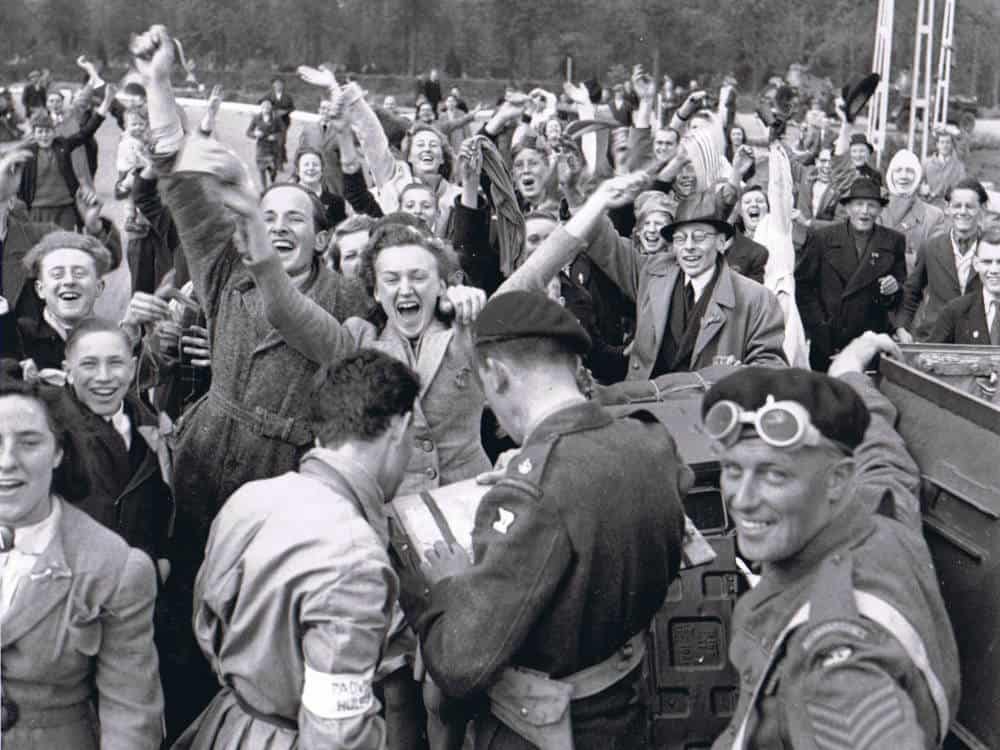 Our liberation celebration program includes an educational project for school children, a tulip project, Remembrance Day services, Prinses Christina Concert, King's Day, and a musical Cinematique with the Vancouver Symphony Orchestra.
Representatives from the Royal Canadian Legion, and members of various Dutch organizations in Canada joined together and created this Society. Learn more about the founding members of the society, our associates and sponsors.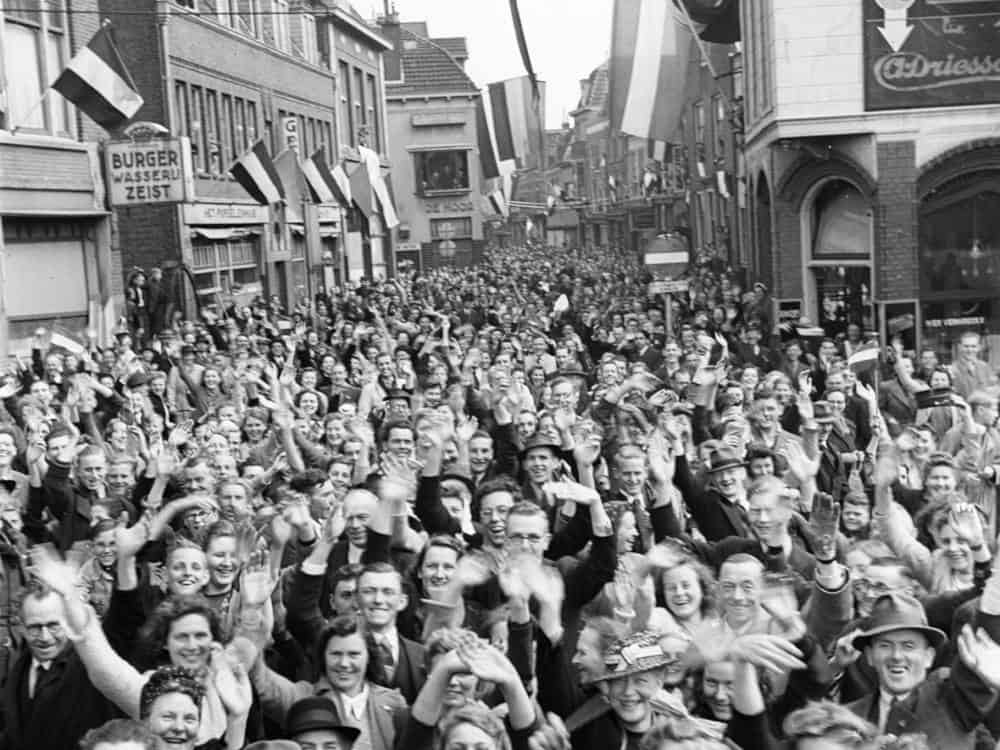 We are seeking volunteers to help with committee work and planning of events and activities.
Planting Tulips to Thank Canada
We have chosen the tulips 'Canadian Liberator' and 'Strong Love' to help raise awareness of the many sacrifices made by our soldiers, sailors, and airmen and to thank Canada for its contributions to end World War II in Europe.
Our goal is to plant as many red tulips across the country in cities, towns, villages, parks, and home gardens, to create an atmosphere of overwhelming thanks and appreciation of Canada and its veterans.
Join in the fall 2019 excitement to accomplish our goal for Spring 2020 to decorate the town red with flowering tulips.
Coquitlam War Bride Remembers
Founding Members of The Society