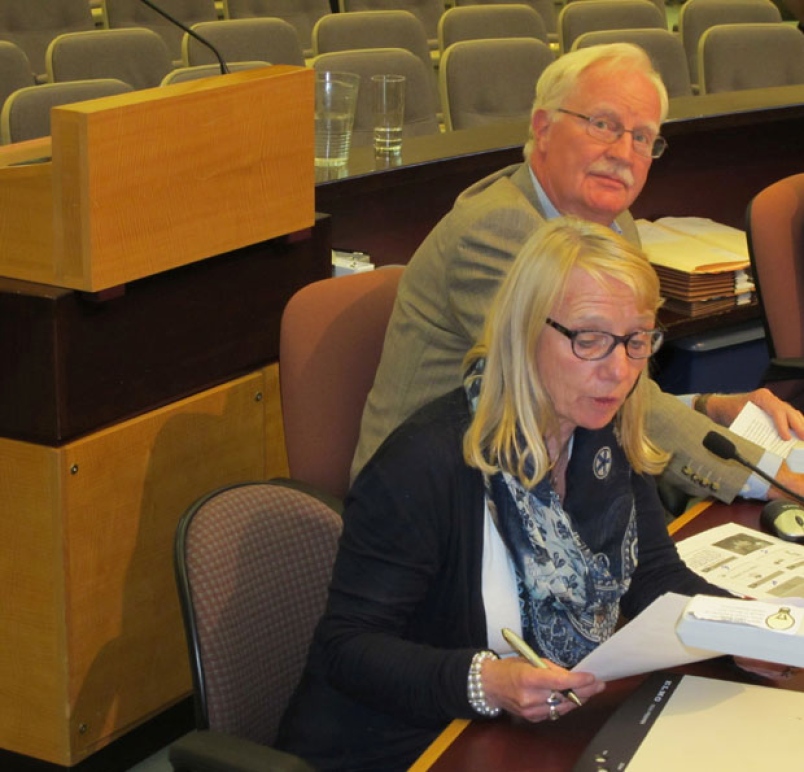 Original source: The Delta Optimist
The Dutch Liberation Canadian Society is looking for community support as it gets set to celebrate the 75th anniversary of the liberation of the Netherlands and the rest of Europe.
Society president Adrian Zylmans and vice president Eric van der Ven made a presentation to Delta council Aug. 26 outlining their anniversary plans for next year.
The society is partnering with local organizations, including The Royal Canadian Legion's BC/Yukon Command, to honour Canadian soldiers, sailors and airmen through various community events and activities.
To honour fallen soldiers, a commemorative candlelight vigil will be held on May 2, 2020 at 8:45 p.m. in 40 locations throughout B.C. Dutch Heritage Day will also be recognized on May 5 and a special celebration is planned on July 4.
The society is also launching an educational program for youth, joining forces with BC Agriculture in the Classroom Foundation to develop an educational package for teachers about the liberation of Europe in 1945. The society will be reaching out to more than 1,000 elementary schools and each school will receive a box of red "Liberator" tulips to plant in the fall.
A wide range of books about the Second World War will also be available and promoted at: www.dutchcanada2020.ca as additional educational material.
"There is also a promotional program where cities, gardeners, landscapers and businesses can plant tulips in the neighbourhood, along streets, boulevards and parks," said Zylmans. "You can also decorate your town red with Liberator tulips. We are grateful to the Royal Canadian Legion's BC Yukon/Command for their support and we look to the City of Delta and other communities to join with us to help promote our anniversary and the education initiatives behind it."
Following the presentation, council requested that staff report back with suggestions for ways the city can support the society's anniversary event.
Parks and recreation director Ken Kuntz said the planting of tulips in city gardens is an easy way to promote and support the society and will be looked at right away by staff.